You need to install loco translate plugin which is available in the wp plugins. Go to WP > Plugins > add new > search loco translate > install and activate it.
POT Templates files are in the mentioned directories. If you might needs.
Example theme.pot placed in wp-content > themes > Example theme > languages
&
listing.pot placed in wp-content > plugins > listing > languages
Theme Translate: #
1. Go to loco translate plugin. Click themes > Select theme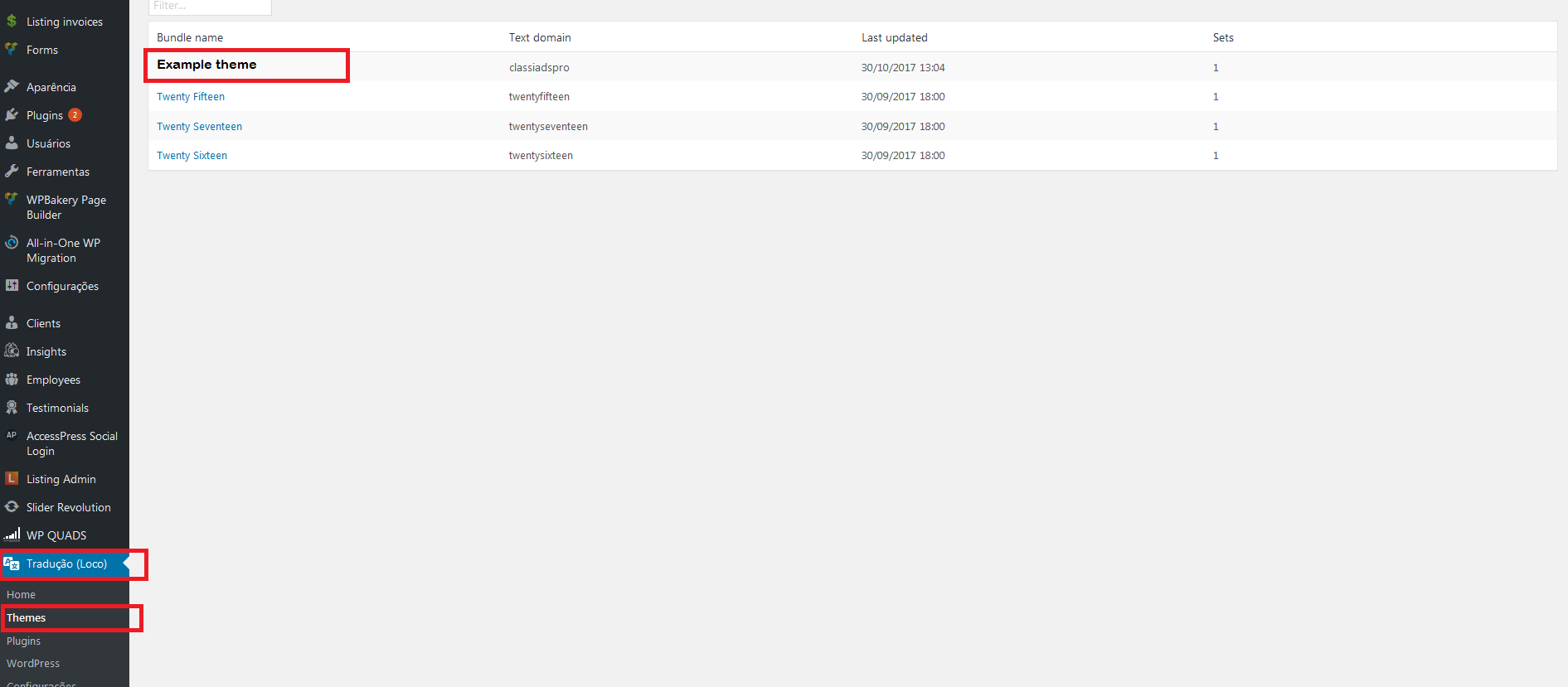 2. Click New language.
3. In here you need to select your language and below check as custom, languages/loco/themes/
The reason you need to select this one is Every time theme updates or plugins your translated file won't be lost. as this is out of plugins and theme directory. Also if you want to change some words of English into Your English, You can do it with. create new language select English simply translate English words into your words.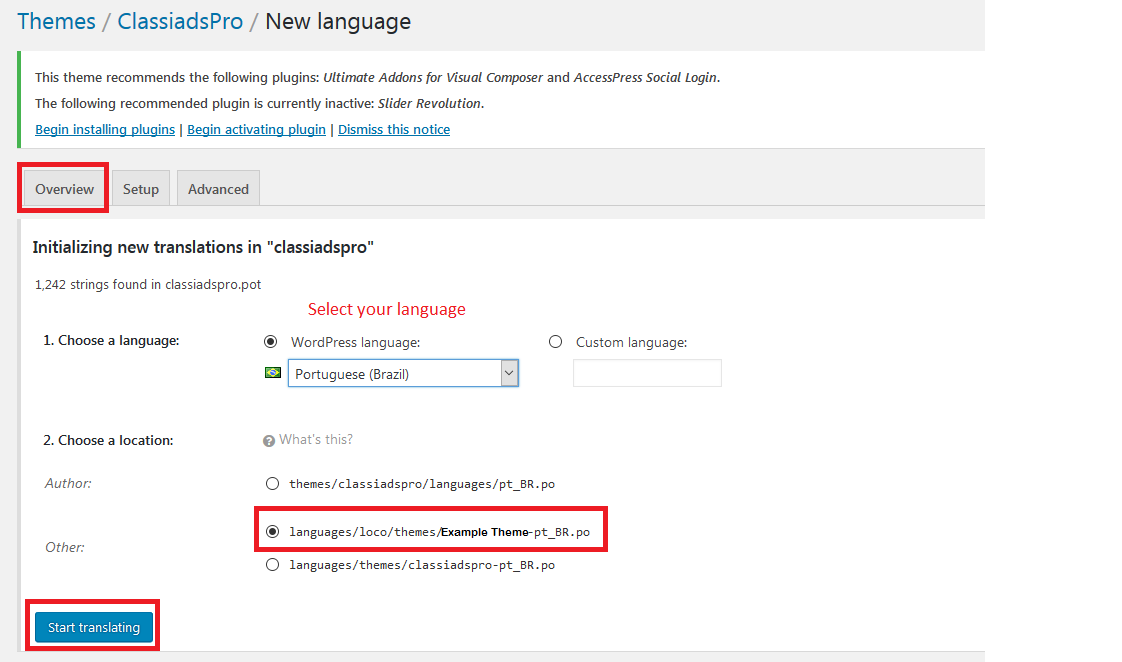 4. Start translation here. Select any word you want to translate into your language. Then type your language into the bottom sections hit save it will be shown into your language instead of English.
It's done.
DirectoryPress Translate #
Please click on How to translate DirectoryPress
tutorial to learn and setup translation for the directoryPress.
FOR DHVC-FORM plugins #
Go to Your FTP or Cpanel file manager. Go to wp-content > plugins > dhvc form > languages > open the dhvc-form.PO file into any text editor and save the file as dhvc-form.pot
and delete both other files. dhvc-form.po and dhvc-form.mo
then go to WP > loco translate > plugins > dhvc form
create your new language
choose the location as "languages/loco/plugins/dhvc-form-<locale>.po. then start translating.
You must choose the WordPress language as your language as it is compulsory to get the result.
Select WordPress language from WP > settings > general "Site language" the drop drown option choose yours.
Important Note: #
When theme will update you will go to loco translate > plugins > select plugin (depend on translation) > Edit language > and click on sync button as in attached image so you can see all new words that are will come or include an updated theme.

Hope this article helps you 🙂
Good Luck!