With the introduction of The classiadspro version 5.7 or above you can easily import demo content. Follow the step by step guide:
classiadspro demo installation work with Classiads Templates By Designinvento Plugin, please make sure you have installed our provided one which you can locate in appearance > install plugins or while you activated the theme automatically you redirect to our provided plugins. Install and activate this plugin.
STEP 1 – Go to WordPress admin -> Classiads Dashboard -> License -> Please verify your purchase to proceed with theme setup.

STEP 2 – After purchase verification please navigate to theme setup menu and click theme setup button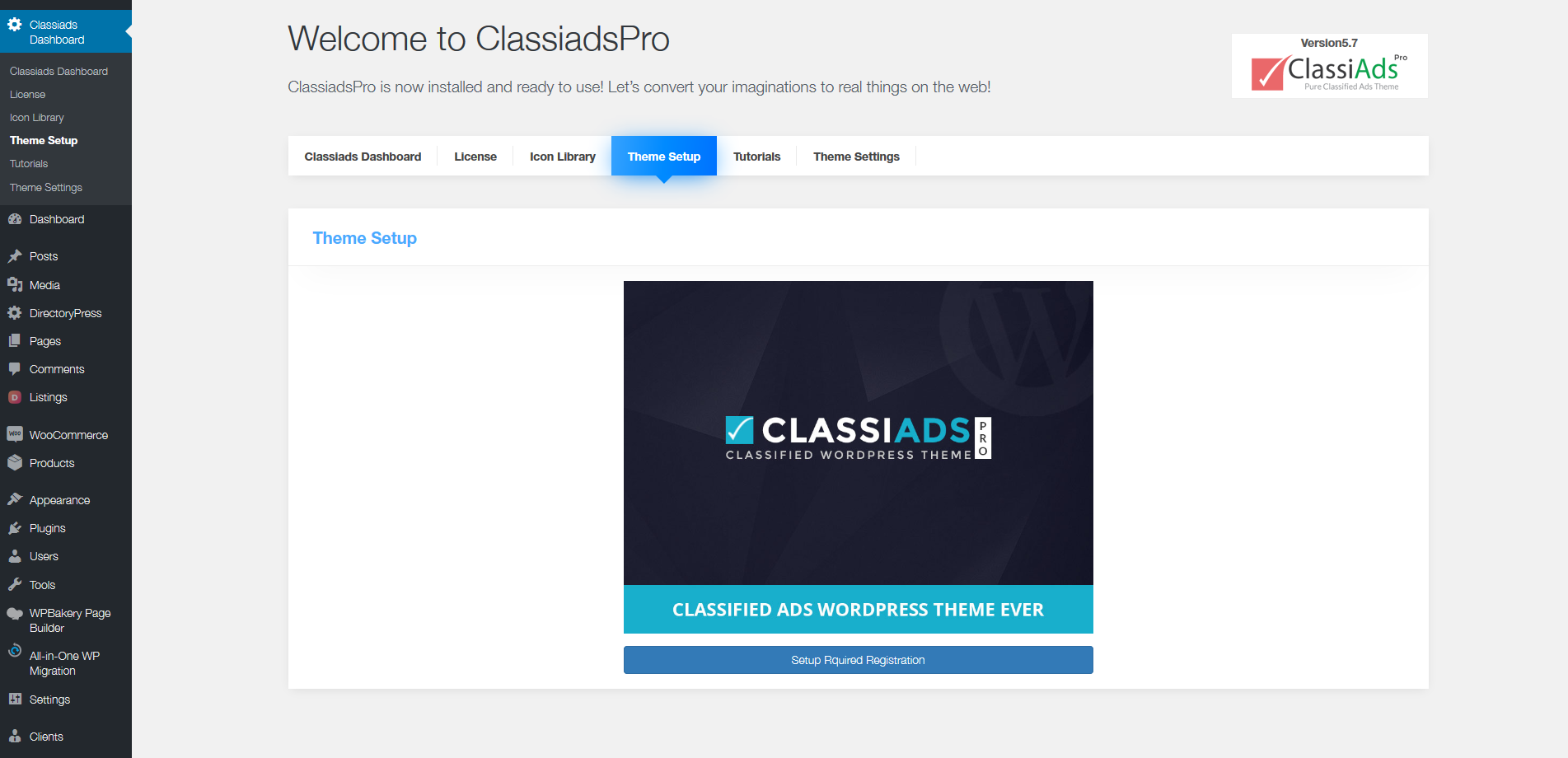 STEP 3 – By clicking theme setup link, Setup wizard would be started, Please follow the instructions provided on setup wizard.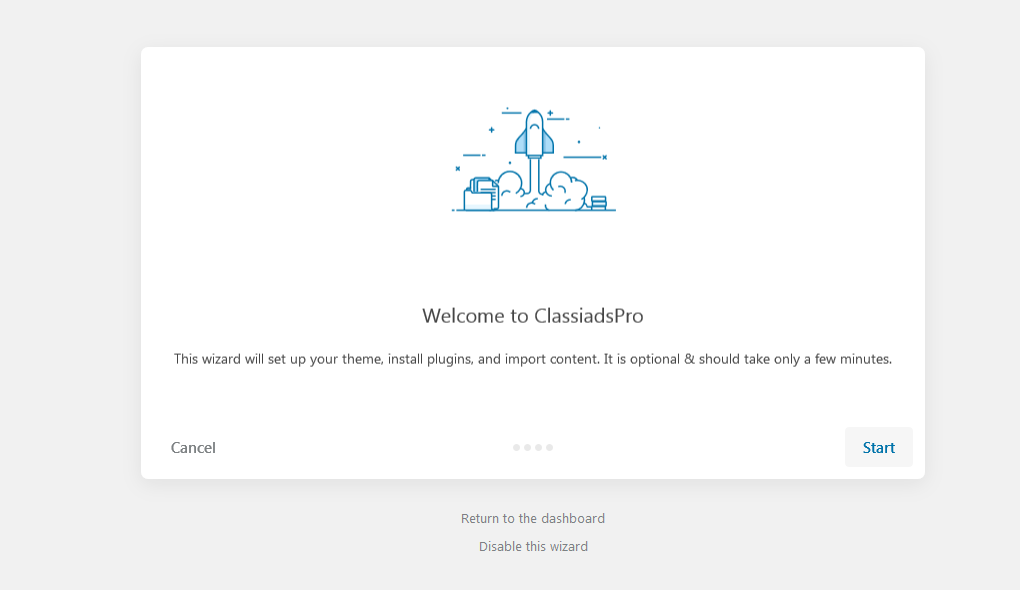 Your demo is done. 🙂
Installation may take some time depending on your Internet speed and server.
There is no more step your demo site is already installed, Have a fun.