With the release of classiadspro 5.5, We are excited to introduce the ultimate flexibility and features. We have tried our best to make classiads super easy for our customers. With new release obviously, there are some settings to be configured by the user. in this article, we will explain how to upgrade classiadspro from 5.4 or below version to 5.5.
Let me assume that you have already downloaded a new version and replaced with previous one, If not please follow the instruction here how to replace a new theme with the previous one and how to update plugins.
Now let's start with the classiads 5.5 configurations.
After theme and plugins update to latest version make sure you have upgraded database by hitting the listing database update button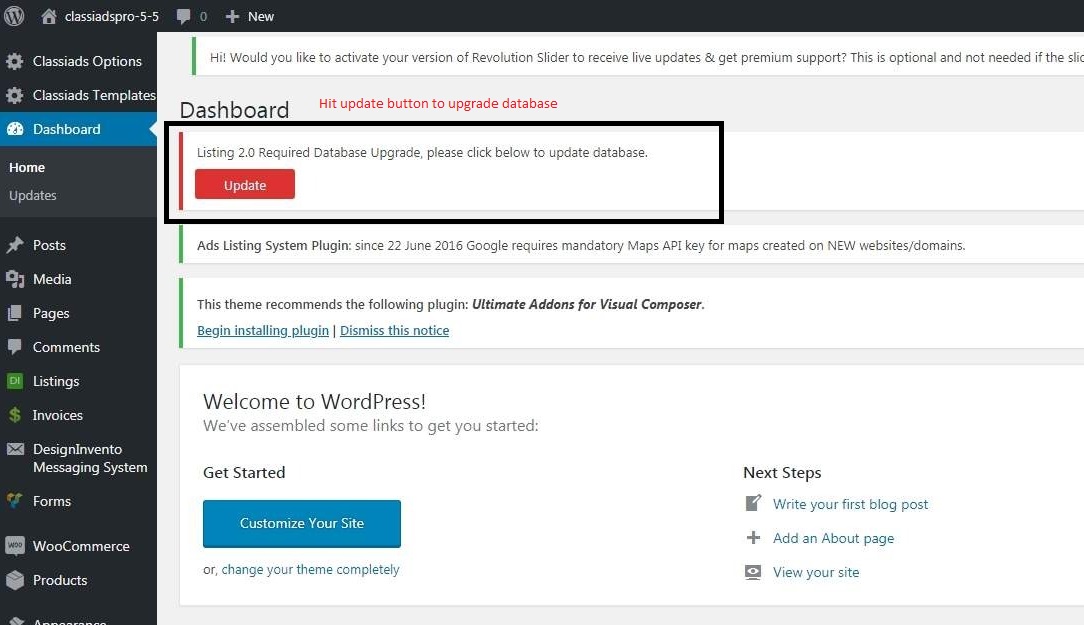 After database upgrade, you will notice some areas got disturbed e.g search form and footer listing widget, But don't worry its really simple to fix these areas.
For footer listing widget go to -> wp-admin -> appearance -> widgets -> click footer column three or the column where you have added listing widget -> check option saying (is this widget in footer area) and hit save.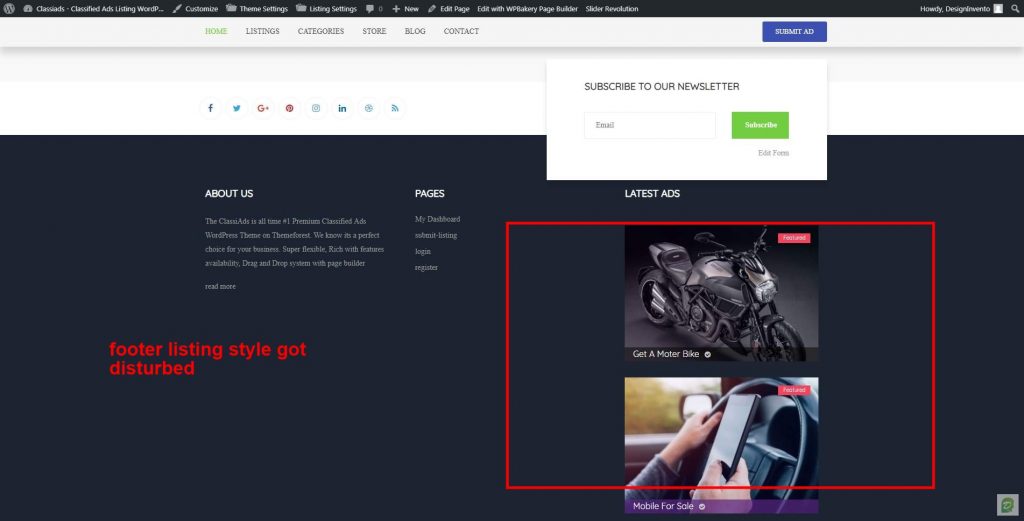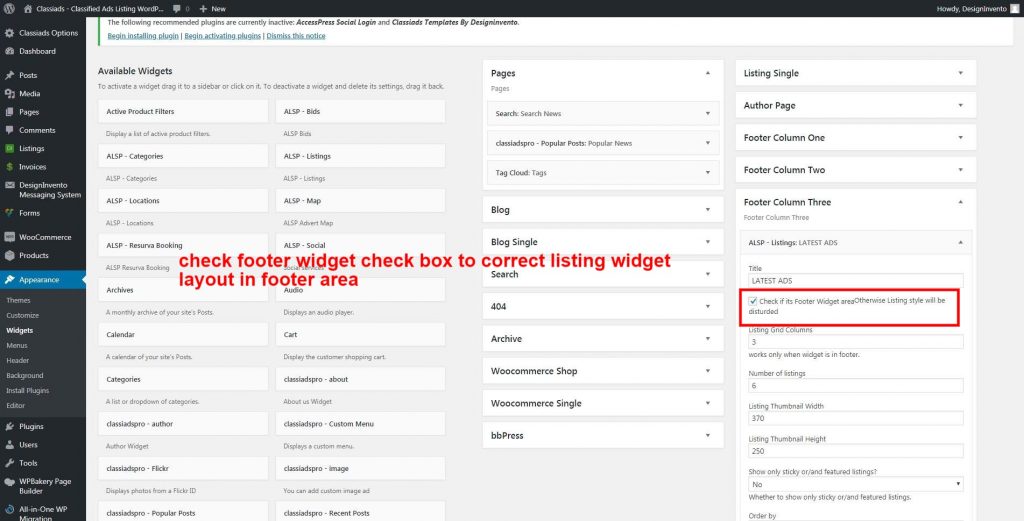 Since version 5.5 we have merged category search field in Keyword field and location search field in Address filed with no alternative. so there may be some layout disturbance due to removed fields. you can adjust form layout by following steps below.
Edit home page -> edit search element in visual composer -> adjust default field width and form styling as per screenshot below, for custom fields width in search form go to classiads options -> content fields -> edit any field ->  set filed width for custom form and archive page form -> hit save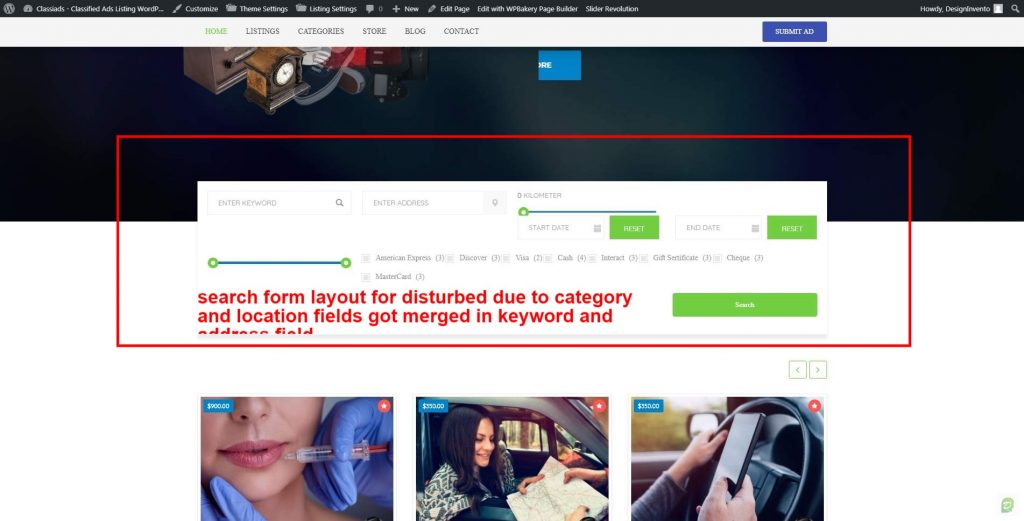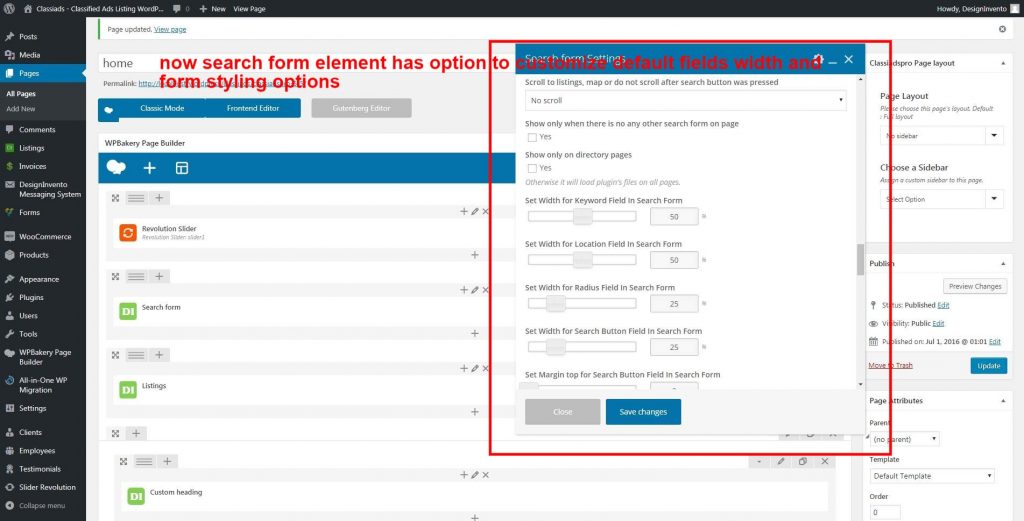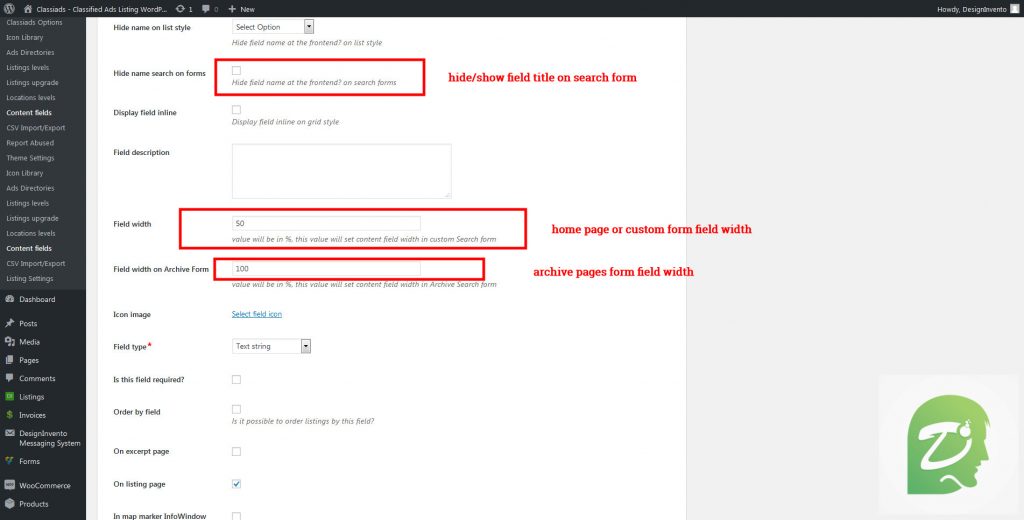 After that, you have to put slugs in Ads Directories so please go to classiads options -. ads directories -. edit listings directory -> set slugs and missing attributes as in attached image.
Note: All slugs and directory name should not be the same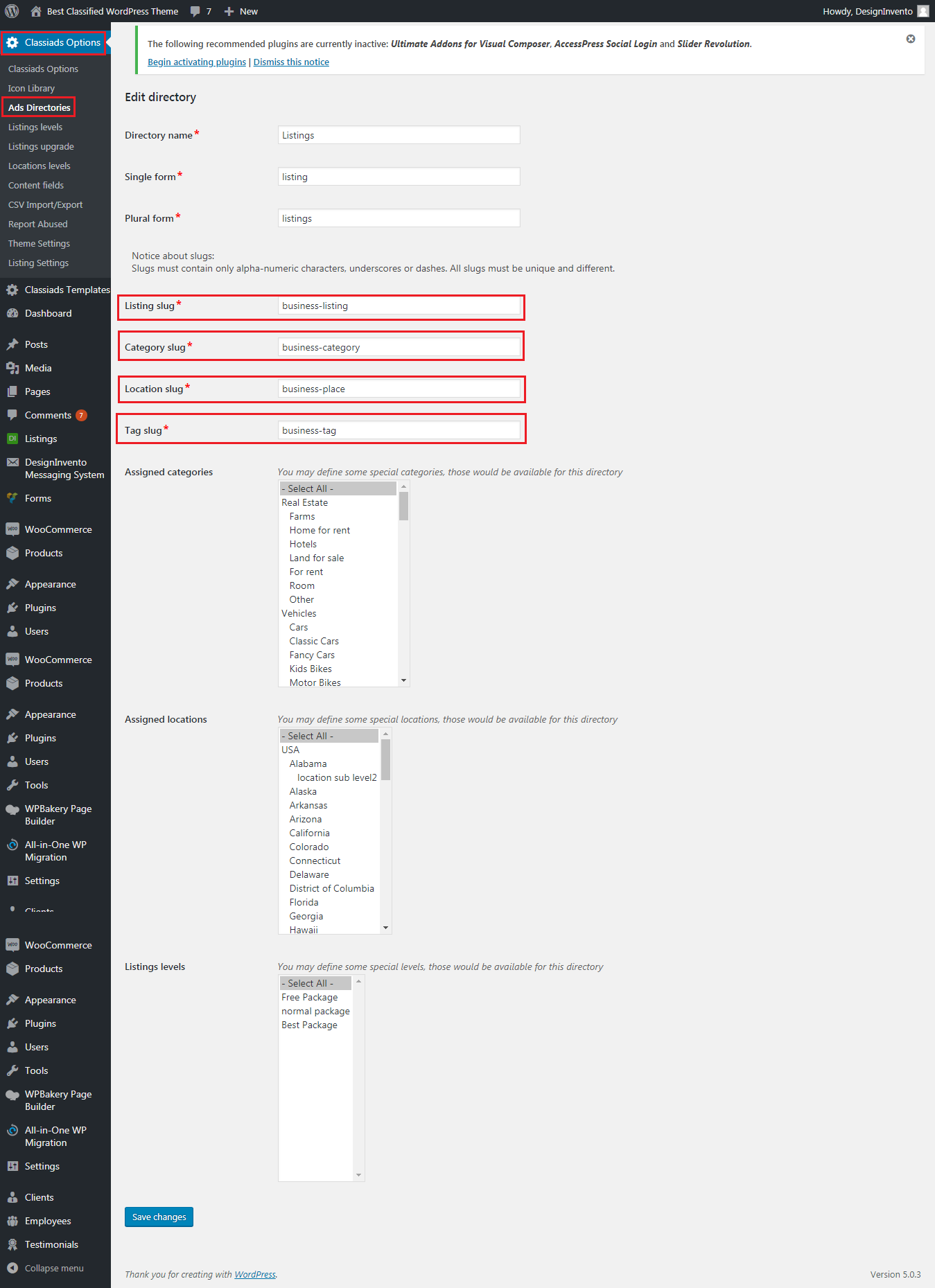 How to Remove space showing on the top of Dashboard menu:
Please edit your this page > Edit row > set top padding as "0" see the attached images for this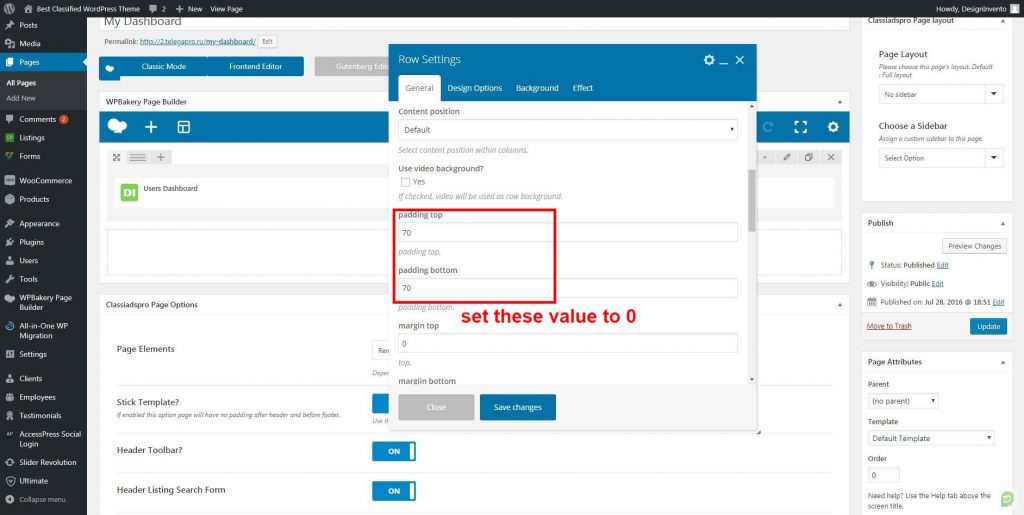 If you are getting an error after theme and demo installation:
"Warning: A non-numeric value encountered in /home/optar/2.telegapro.ru/html/wp-content/plugins/pacz-custom-posts/includes/custom-post/shortcodes/pacz_custom_box.phpon line 57"
Please edit the page where custom box elements are added> Edit all custom box elements one by one > set margin left and right as 0
Please watch the video tutorial for your better consideration
I hope there would be no more issue, we are also going to release further tutorials and videos regarding complete features and usage very soon, Meanwhile if you have any query please contact us here