Set map marker as font icons Please go to Wp admin -> Ads Listing System
Listing settings
Map settings
Map markers and info-window
Type of Map Markers as Font Awesome icons (recommended).
Also, you can set custom markers which include Image PNG Icons. while you submit ad after address field you can see select marker icon.
Now if custom icon not selected on submit listing category icon will be shown.
To set Map Marker please follow the below mentioned Images: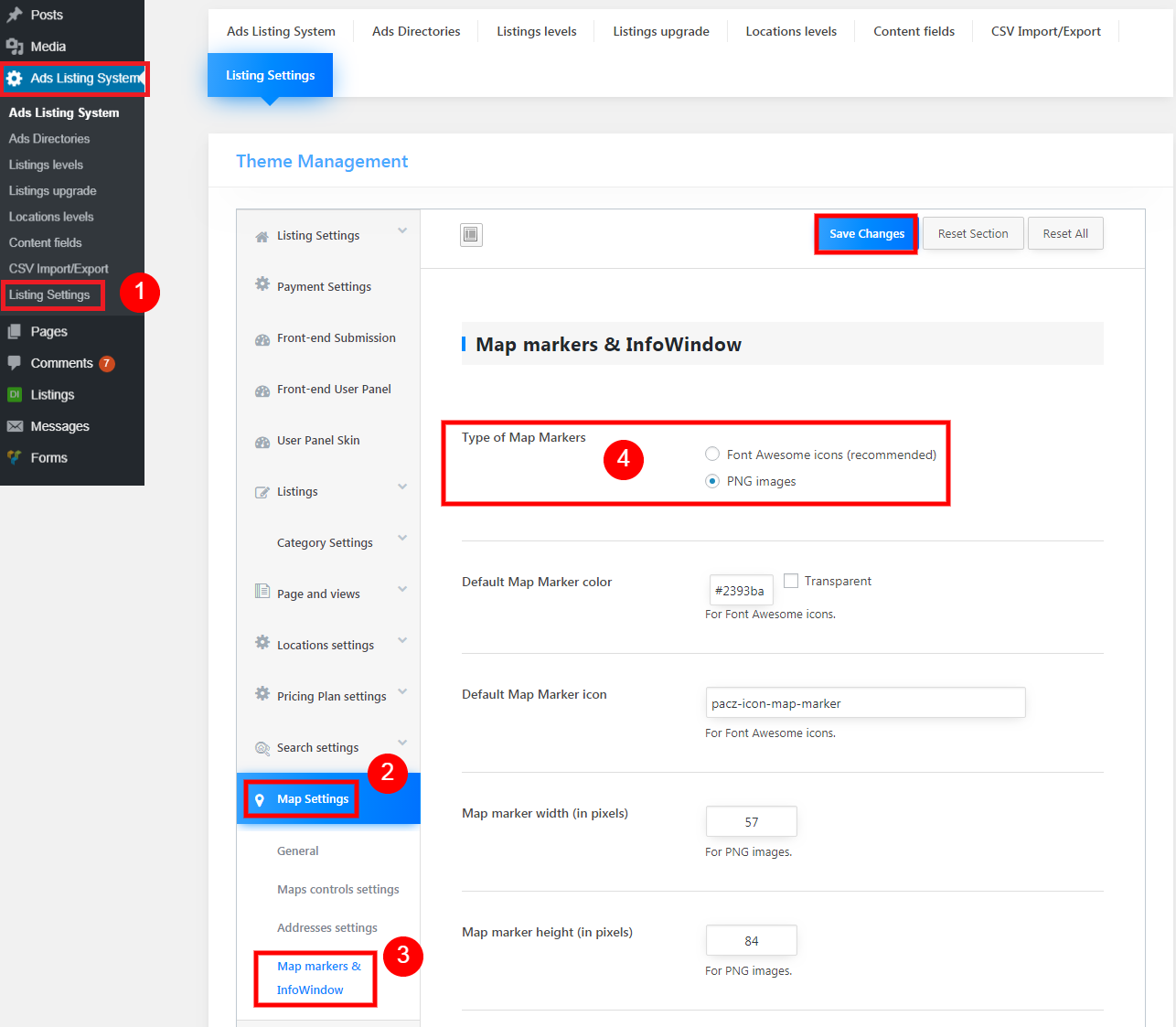 Listing -> Listings Categories -> Select marker -> Marker Color
If you will select PNG images then follow Image 3.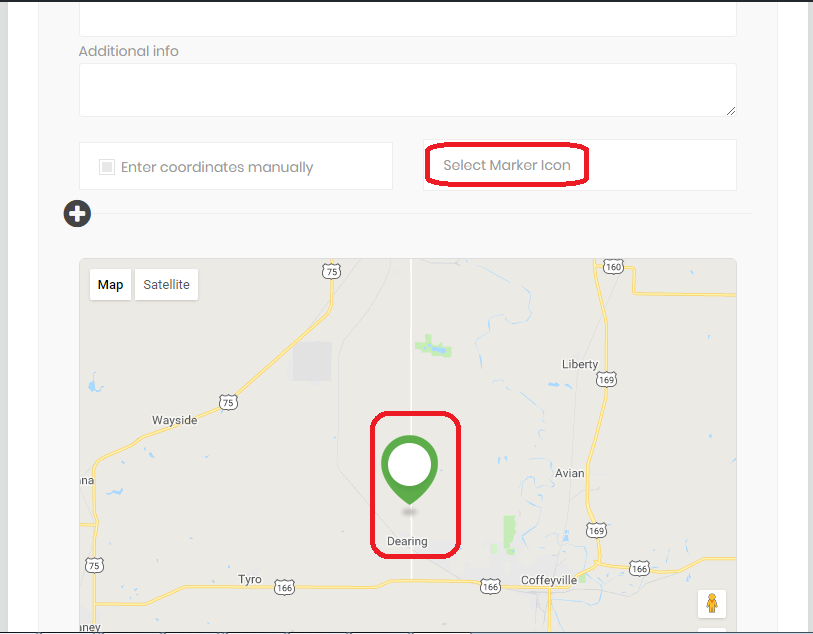 Click on post your ad -> Select Marker Icon -> As in image 4.