To On/Off massages or Bidding system please go to Wp Admin Dashboard
Ads listing system
Listing settings
Listings
Single Listings page -> Here you have to on the "Enable bidding option on front-end" for the bidding system and for the massages system please select the massages system as in the attached image.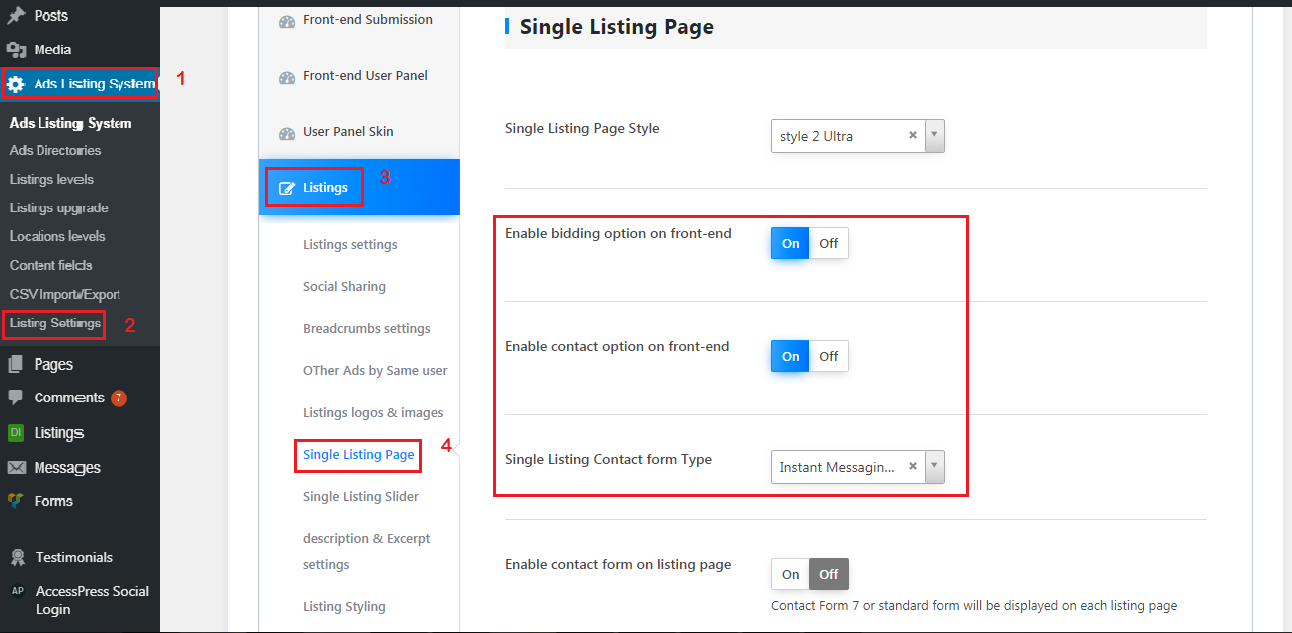 Bids will work between buyer and purchaser When a purchaser bid on any post it will be shown on the dashboard of the buyer. Bid will be shown on the listings on dashboard.
Front End
To set Ratings and Reviews:
Please go to wp-Admin Dashboard
Ads Listing System
Listing Settings
Listing settings
Rating settings
Follow the attached image.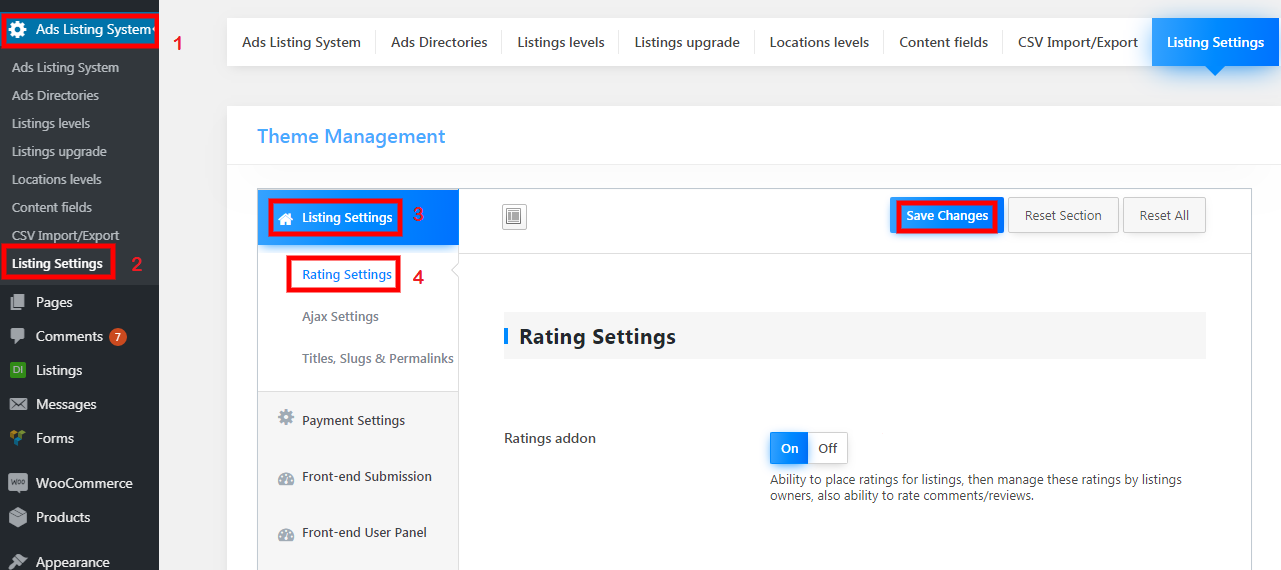 How its work on front end:
please see the image of front end
Hope this Article will Help You.