To Create New Country in Locations please go to Wp-admin Dashboard -> Listing -> Listing Locations
Add here Country name to create a new location.

Then create City and select the parent category of Country as in attached image.
How to Work Number of Locations on Submit Listings Page
Location numbers will work as a Different location for One product like you are selling one product in different locations then you have to increase of locations number.
To add more than One Number of Locations please go to Wp-Admin Dashboard -> Ads listing system -> Listings Level ->  Add here Location Numbers Available.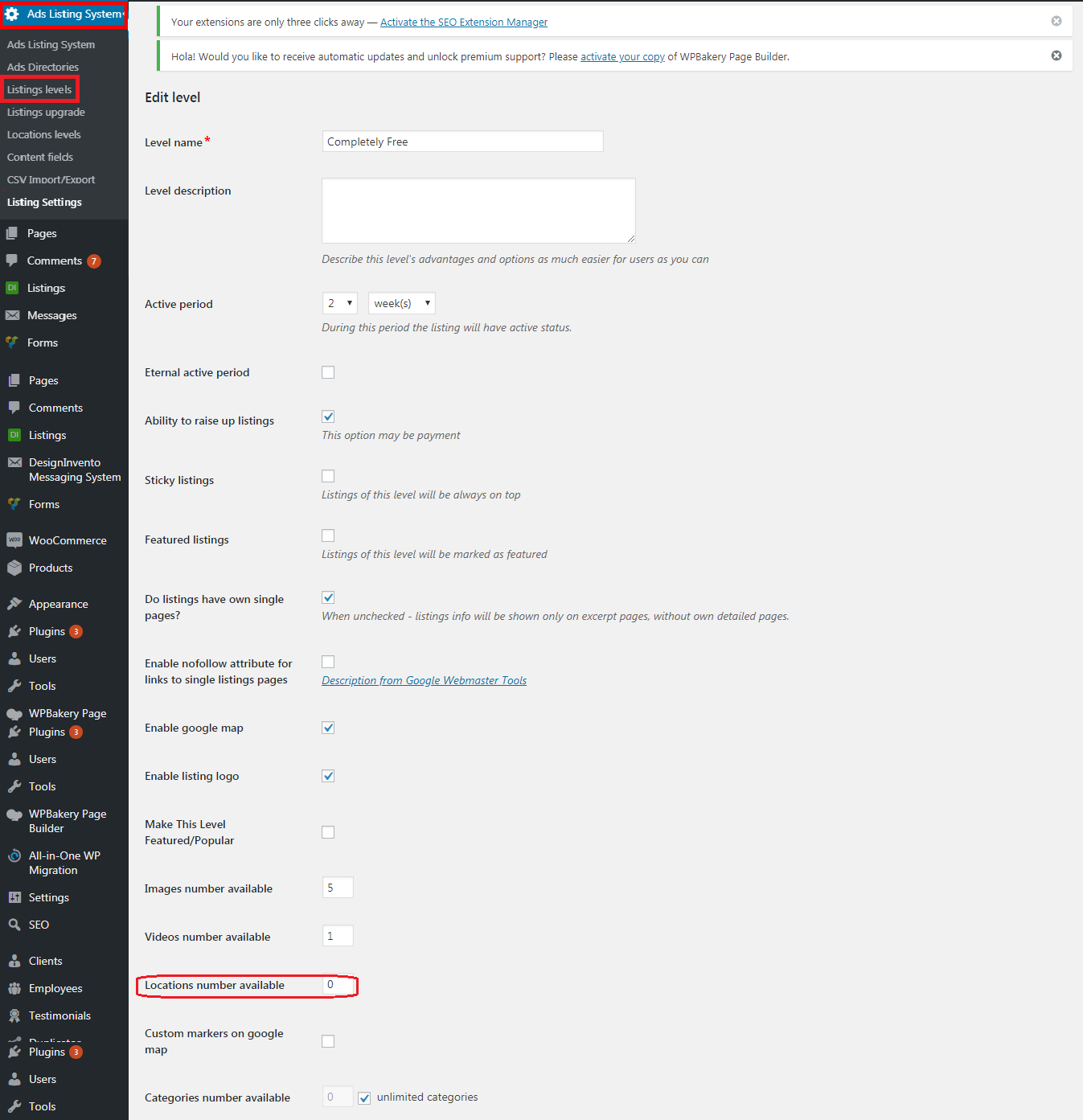 How it will work.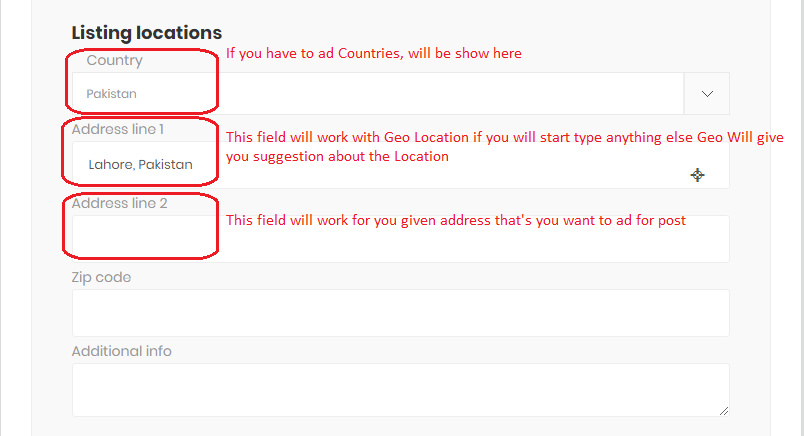 How to Allow all Locations:
Remember you have to select World Wide for no Restrictions "Restriction of address fields for the default country (autocomplete and search)" by going to Wp-Admin Dashboard -> Ads listing system -> Listing Settings -> Map Settings.
Hope this Article will help you.