How Admin will add Resurva Booking Widget for Users:
Please go to Wp-Admin Dashboard > Classiads Option > Listing Levels
Here you have to create a new or edit level and click the box of Allow Resurva Booking to add Resurva Booking Widget and save it.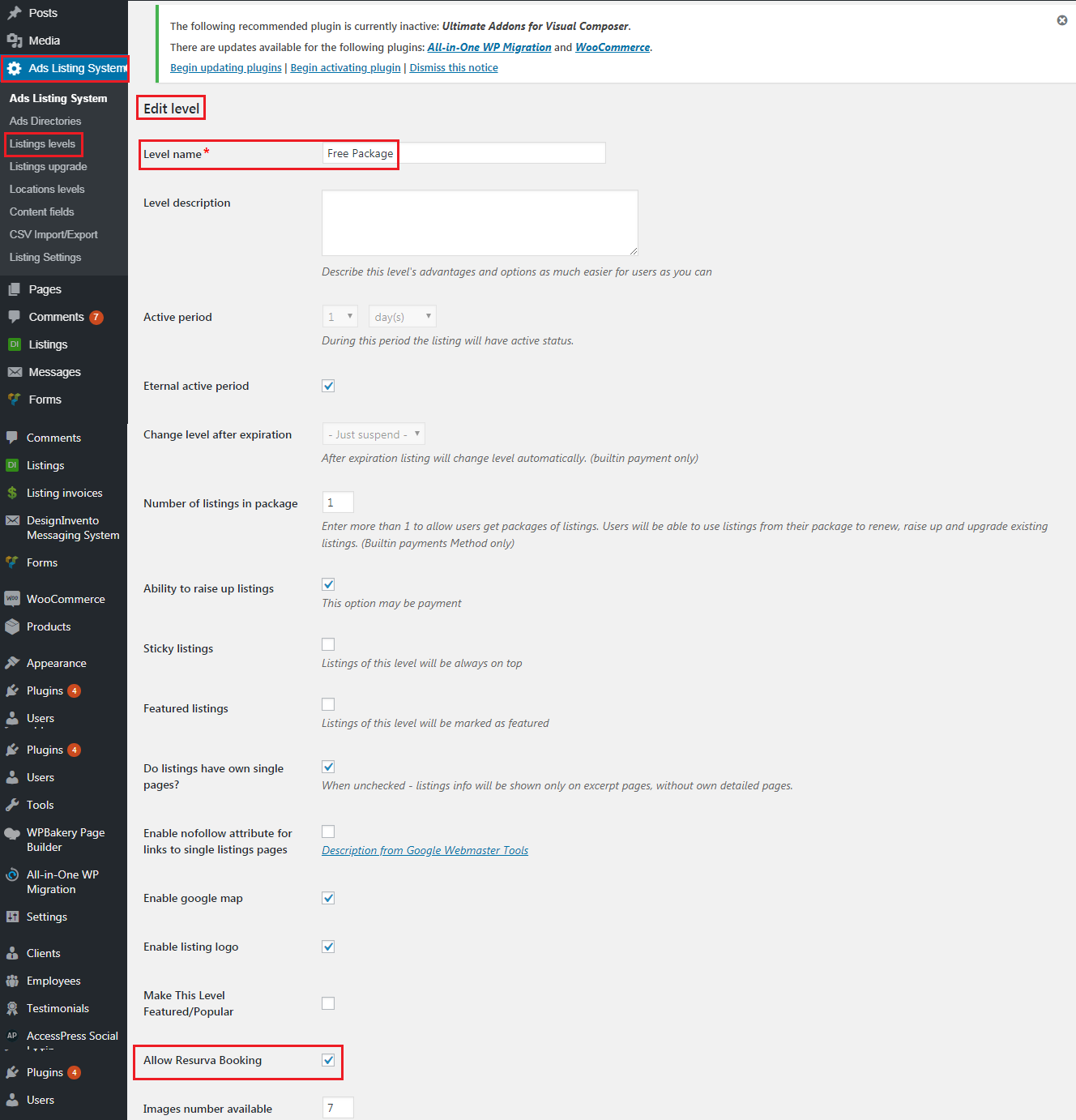 Now go to Appearance > Widgets
Here you will Drag Resurva Booking Widget and drop it in Listing Single as in attached image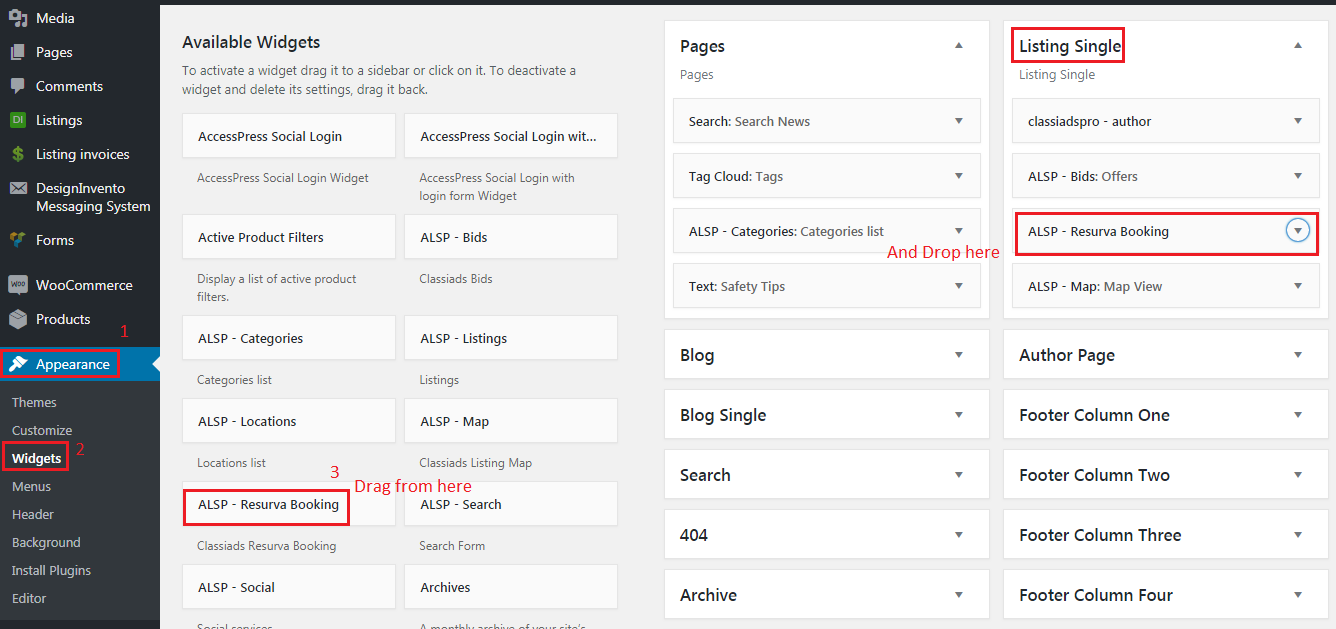 How Seller Create Resurva Account:
Please go to the link https://resurva.com and sign up for Resurva Booking
After Sign up you can Add services in your Resurva Account.
After this you can set here Resurva account and will create url for Listings
Here you will set your website link in which you are selling your services with www and without www as in attached images.
After this your Authorized sites look like this
Then you will get code to add this in url that will be available in submit listings page so select website with www and click on get code.
This will be your url
Copy this code and paste it on submit listing page while add posting.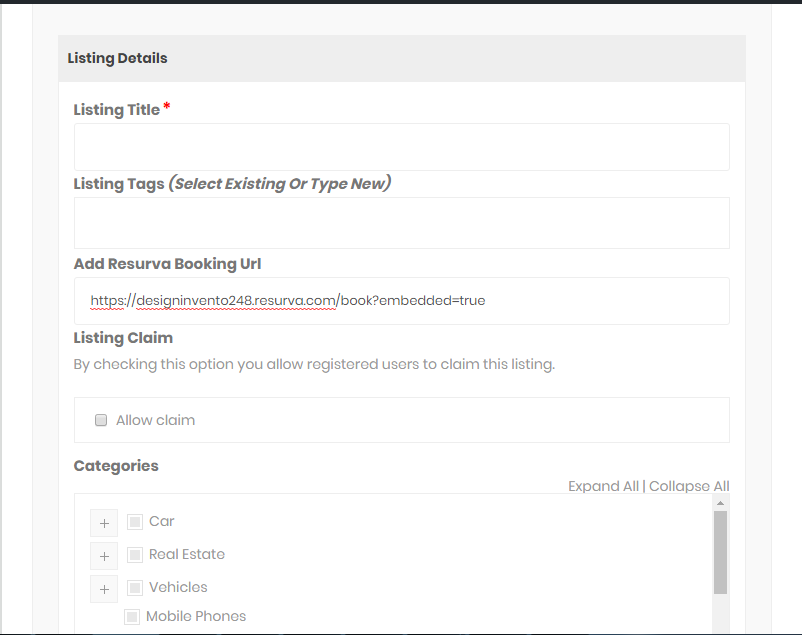 On Front End your Resurva booking will look like this.
How Buyer will Create Login & Book on Resurva Account:
When a buyer opens the post he will see Widget of "Book now" so the buyer can sign up and login here as in the attached images, The Buyer can also log in through Face book & Google account.
Buyer will select the services that are user provides.
After login you can Book your order.
Hope this Article will help you.